One Hit Wonderland: The Buggles
Never has a song been so suited to its purpose. 'Video Killed the Radio Star' is one of the all-time greats when it comes to one-hit wonders, and The Buggles were never going to miss the mark with their debut major performance.
You see, the song gained its true fame as the first tune to be played on MTV, being shown at 00:01 on August 1st, 1981 and kicking off the revolution on the TV channel. This, of course, was long before the service itself became nothing about music and instead a dump for Cribs, Teen Mom and My Super Sweet 16, among others.
The best thing about this song is that it's stood the test of time. The poor recording quality, directly addressing the subject matter, hasn't lost its charm. The female vocals continue to give it a boost, while the use of the staple synth, piano and electric guitar make it sound contemporary in pretty much any context.
'Video Killed the Radio Star' had a brief revival of success a few times. Firstly, the Presidents of the United States of America covered it in 1998 after running out of steam following the success of 'Lump' and 'Peaches'.
After that, Dancing Stage Euromix had it in both the arcades and on consoles, while Grand Theft Auto: Vice City was able to give it a last hoorah with gamers. Ben Folds has also covered it, while it was most recently butchered for a sample by will.i.am and Nicki Minaj in 'Check It Out'. Then again, Cheryl Cole starred in the video, so it's not all bad.
You know what is bad, though? The video for the original. Maybe it was a foreshadowing of the terrible teen dramas that MTV would churn out in more modern times, but it's hard to see from the below clip exactly what the exciting thing was about the TV part of MTV. Hopefully The Buggles were being sarcastic through the medium of film when directly referencing their song. However, it's likely just another terrible 70s video. You be the judge.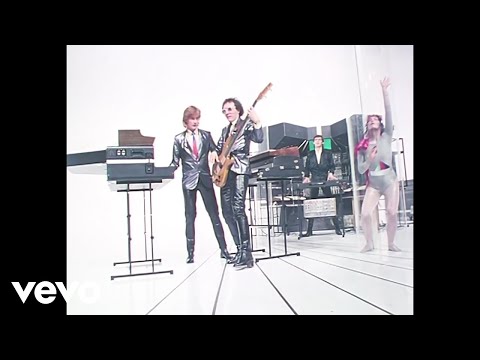 By Matt Gardner
Leave a Response