One Hit Wonderland: Mr Blobby
Sometimes, the world can go absolutely mad. Sadly, with the case of Mr Blobby, the UK went insane twice. The bulbous pink-and-yellow spotted dick managed to claim the top spot not once but two times with this gleeful pop hit, after a break from the number one position when Take That tried for Christmas glory with 'Babe'.
Sadly, for the five-piece hit machine, December 25th 1993 saw the brightly-coloured shit-stirrer seal his place in the hearts of British citizens, claiming the yuletide hit and turning the unsurprisingly-titled 'Mr Blobby' into the only novelty tune to grab the Christmas top spot in the entire decade.
It first hit the heights of the UK Singles Chart on December 11th, knocking Meat Loaf's 'I'd Do Anything for Love (But I Won't Do That)' off the pinnacle after no fewer than seven weeks of immortality. It would take the talents of both Chaka Demus AND Pliers to kick Noel Edmonds' best (and only) mate out of the charts with 'Twist and Shout'. The move worked well for the double-act, who would later re-release 'Tease Me' in January 1994 and finally get a number one with it, having only picked up a third-place finish the previous June.
Mr Blobby's main trait – falling over – was somehow enough to garner him BBC funding to get his own song. It paid off. They even managed to harness the talent of some of the leading stars of the Big British Castle, including the aforementioned Edmonds, a youthful-looking Jeremy Clarkson, Carol Vorderman and, er, Garth Crooks.
Arriving from space, or something, Mr Blobby enters into a fantasy world where people apparently like him and extol his virtues, though ultimately reiterate the point that he hasn't got a sense of balance. One lyric manages to completely undermine the thoughts of the nation, too: "you're the one who puts the do in do or die". Most people would much rather opt for the latter.
Luckily, the collective madness of a nation soon relented and Mr Blobby disappeared, though Noel's House Party would undergo another few years of death throes before its celebrated demise in 1999. Blobby hasn't been seen anywhere since; it has been mooted that the flammability of his costume may have done the world a favour. Maybe that's just my wishful thinking.
So, yeah. Here you go, relive the glory of the black mark on the UK Singles Chart. A good song will be promised in next week's One Hit Wonderland if you do.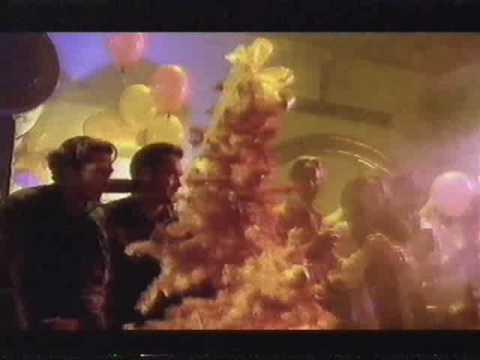 By Matt Gardner