One Hit Wonderland: Lou Bega
'Mambo No. 5′ did not follow Mambos one through four, as many people may believe. However, the song did end up enjoying the same ubiquitous popularity as the formula adapted by Coco Chanel in the fragrances market, at least for a very short time. This outing by Lou Bega is one of those number ones that simply took the world by storm.
It went to the top of the charts in the UK, US, Australia, Canada, Austria, Sweden, Switzerland, Norway, Germany, Ireland, Finland, Denmark, The Netherlands, New Zealand, Belgium (twice) and France. Despite it being stolen from Perez Prado, the king of mambo in Mexico, Lou Bega certainly mastered it.
It's weird to think that an Italian-Ugandan from Germany would be able to achieve so much with this musical style. It's safe to say that he's the most successful German Italian-Ugandan on the planet (though if you know of any more, be sure to comment and let Sound Screen know).
'Mambo No. 5′ is, from what we can gather, about a man who will pretty much put himself inside anyone at the drop of his silly hat. Monica, Sandra, Rita, Jessica, Tina, Erica, Angela and Pamela all catch his eye, as well as Mary, who may be the eventual winner given she breaks the rhyme scheme and impresses him "all night long". Then again, Rita's "all he needs" and this is established early, so it's anyone's guess why he continues to address others.
He's not promoting himself to his captive audience, though. Given the millions of sales the record garnered, we can ascertain that Lou Bega has at least 25 women around the globe who would do anything for him. Why does he promote seven other women in the chorus alone before saying that he'll be your man if you just give him a little bit of you? It's blackmail, that's what, unless he's just a pimp and great at advertising.
The most painful thing to admit for pretty much everyone subjected to this song at its peak in 1999 is that they liked it. Hell, they loved it. And yes, it is terrible, but what's life without its guilty pleasures?
The video's here, while you can give the song a good listen below.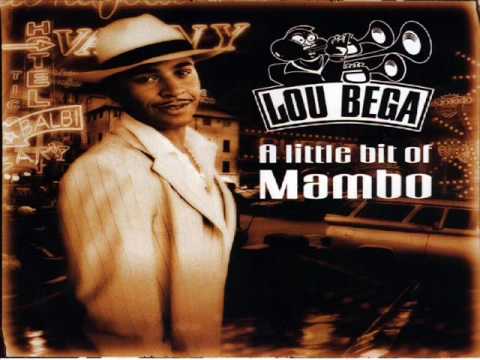 By Matt Gardner
Leave a Response