One Hit Wonderland: Blue Öyster Cult
Blue Öyster Cult have a legacy that is unparalleled among the one-hit wonder rock legends. With '(Don't Fear) The Reaper', they created one of the most relaxed songs of the era, using the usual constituents of drums, bass and guitar, alongside layered vocals. It even included a segue into a bombastic guitar-led instrumental. It had everything.
One thing it also had, which all of its rock rivals of the era simply didn't have, is more cowbell. As much as the cowbell itself was floating in the background, it took centre-stage in an utterly ridiculous sketch on Saturday Night Live (SNL), created by none other than Will Ferrell. The comedy genius decided to create it, believing it was the best he'd written, though dress rehearsals led them to believe it wouldn't work. When it finally surfaced in April 2000, the world went wild for it – most likely because Ferrell's only change before the final cut was to wear a shirt that was too small for him.
Featuring none other than Christopher Walken as "The Bruce Dickinson" – anachronistically presented as the producer on the original song (he governed over the re-issue), the band (which includes Jimmy Fallon, Horatio Sanz and Chris Parnell) embark on a calamitous performance or three of the song featuring the cowbell – played by Ferrell – causing pretty much everyone, including Walken, to laugh their heads off. It's excellent, but draws a lot of attention to the song's feature of this rather unconventional item of percussion.
The addition of cowbell to the track is also a source of much discussion, at least since the SNL sketch was released. Producer David Lucas claimed that he not only demanded it, but played it as well. Lead singer Eric Bloom claimed that he played it too. However, bassist Joe Bouchard claimed that the cowbell wasn't even present in the studio, but that it was overdubbed by his brother Albert Bouchard – the Blue Öyster Cult drummer – after it was recorded.
Whatever the situation is or isn't, it's a fact that the sketch made a great one-hit wonder even better. It stands up as one of the most fondly-remembered SNL sketches, while also being extremely popular among the members of Blue Öyster Cult themselves.
It went on to feature in John Carpenter's Halloween and hit number 405 in Rolling Stone's list of the 500 Greatest Songs of All Time. So, do yourself a favour and enjoy the song in all its wonder, then head online to seek out the sketch. If you haven't seen it, it's Will Ferrell at his finest.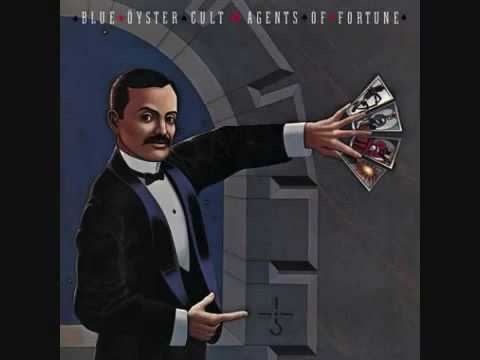 By Matt Gardner