One Hit Wonderland: Baha Men
'Who Let the Dogs Out?' was, for some reason, able to command respect among large numbers of people after its release – something it continues to do to this day. Sadly, you can't account for taste with sports fans and their desired rally songs, meaning that this hit from the Baha Men has managed to cling onto popular favour since its release way back in 2000.
Originally spotted by top-quality music producer and infamous paedophile Jonathan King, 'Who Let the Dogs Out?' is actually pretty popular in the Caribbean, serving as a well-known party tune for the last couple of decades. Despite having no real success for King, his friend Steve Greenberg later passed it on to his newest band – Baha Men – and it would become an international phenomenon, not least because of its inclusion on Rugrats in Paris: The Movie.
Strangely, for a song that sold so well in the UK and US, it never managed number one in either of these countries. Despite being the fourth-best selling offering of 2000 here in Britain, it still only reached number two. In the US it fared even worse, barely getting into the chart at the number 40 spot. Nonetheless, the Australian market lapped it up, sticking at the top for three weeks. It replaced 'Teenage Dirtbag' by Wheatus and would soon be outdone by that exact song just before Christmas of 2000.
Baha Men still managed to grab a 2001 Grammy for best dance recording, though the other awards their song would be given would be a lot more negative. The most famous of these is probably from Rolling Stone, which said it was the third most annoying song ever after 'My Humps' by Black Eyed Peas and 'Macarena' by Los Del Rio. It's hard to disagree, even if Crazy Frog was nowhere to be seen in the top 20.
Yet while it's used by American university teams and countless movies alike, it's probably been employed most in Yates's Wine Lodge beer gardens by groups of young men commenting on women that frequent the piss-poor chain of pub-cum-nightclubs. It's not known whether or not it's still running through the minds of said gentlemen as they have conjugal meetings with these "ladies" after a few alcopops on the same evening, though it probably will be – it's one of those songs you can't get out of your head, after all. Good for rhythm too, I suppose.
Test the theory of unforgettability and click the link below. Go on, I dare you.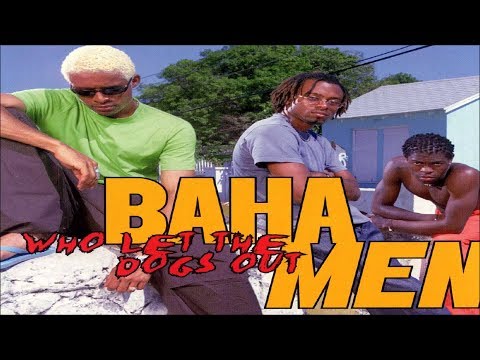 By Matt Gardner