Music Videodrome: Witness (Roots Manuva, 2001)
Roots Manuva is one of those artists that is constantly overlooked. Whether it's because he's a British hip-hop artist (all of them seem to be constantly underappreciated), or because people just don't rate the quality of his music, it's not too clear. However, one thing that's certainly glossed over is his keen sense of humour, which is conveyed in his video for 'Witness (1 Hope)', arguably his biggest hit to date.
The single is by far one of the more grime/dub-filled offerings in Roots' back catalogue, even if the tone of the song completely contradicts his quest to rewrite the history books and become the champion of his sports day nearly 20 years too late. The now-loaded rapper turns up at Woodmansterne Primary School in Streatham, south London, to ensure that it doesn't happen again.
Following months of training on his bike, in the gym, at the park and in the fields of the capital, Roots is at the top of his game and sets out to prove that he's the best against a bunch of ten-year-olds. Needless to say that he wins, but even with such physically ill-equipped opposition, he still resorts to underhand tactics. He leaves his old school with few fans, though he does take home the trophy. The trophy he bought himself.
Want to get involved with this masterful video? Click below and see the dub star at his finest. Enjoy some young kids dancing, too – they're actually pretty funny: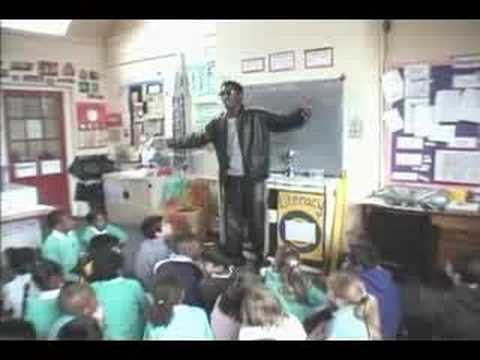 By Matt Gardner