Music Videodrome: Californication (Red Hot Chili Peppers, 2000)
The Red Hot Chili Peppers have a pedigree when it comes to creating solid music videos. While the band has gone through all manner of line-ups, musical sub-genres and unique approaches to being self-important, it's not without merit. Indeed, the one album that sealed their second round of true popularity was Californication, which more than made up for the frankly disappointing One Hot Minute.
The industry had changed a lot in the four-year hiatus the Chilis experienced between these two albums. They simply needed to make an impact in a quickly-modernising age and succeeded. Improvements in internet and DVD circles were latched onto and, in 2000 – a year after the album's release – title track 'Californication' made a huge impression on people around the world.
Harnessing new technology, the boys put themselves inside the world of computer games, which was to reach the standards of the PlayStation 2/Nintendo Gamecube/Microsoft Xbox standards just a year or so later. Identifying popular genres of gaming (predominantly third-person platformers, extreme sports and driving sims), the band experience all manner of individual adventures to reach a common goal, where they reunite and turn into their usual human selves.
Though all of the video is well-choreographed, something must be said for the sections featuring Chad Smith, the drummer. Not only are the snowboarding sections largely faithful to games of that genre at the time, but the way the music works with the jumps and tricks he does in time to the song are nigh-on perfect.
While this is not likely to be the last entry in Music Videodrome by the Chili Peppers, it's certainly the most important; 25 million views on YouTube (and counting) don't lie. It's not five minutes of your life wasted, that's for sure.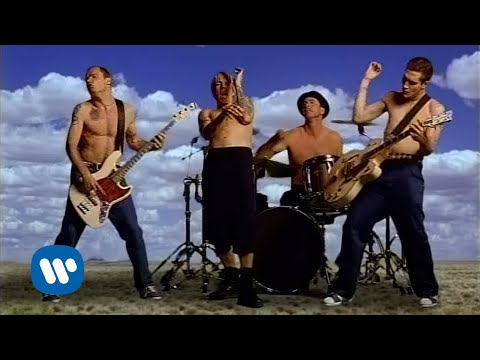 By Matt Gardner